A Unique Investment in Kenosha's
Downtown Opportunity Zone
A Real Estate
Investment,

Development, and

Management Firm
Clovis Point, LLC is a Real Estate Investment, Development, and Management firm with focused real estate portfolio's, one of which is located in Downtown Kenosha, located along the Lake Michigan shore between Chicago & Milwaukee. Clovis Point has been active in Downtown Lakefront Kenosha since 2000! Over 2 decades of community involvement.
We believe in a very micro-focused real estate approach, in which we develop strong depth & breath of market knowledge, in a concentrated micro geographical area. Our portfolio's require the presence of sustainable long term tangible asset attributes that will endear over decades. i.e. Lakefront,  Streetcar lines, Boat Harbors, Metro Stations, etc. Our acquisitions also are in target areas that are experiencing significant additional capital investment. Such as large Government or private developments, typically exceeding $200 Million within the micro-focused geography.
Clovis Point, has developed considerable expertise in Commercial real estate, across a wide variety, such as; specialty retail, restaurants, medical, service businesses, Federal & State Government projects, Corporate offices, Arts & Entertainment, and multi-use residential. While not exclusively, we shine with respect to taking on unique historical properties, and restoring them into high quality properties that can serve today's tenant's needs. Clovis Point acts as it's own general contractor, but utilizes locally family owned & operated sub contractors for electrical, HVAC, plumbing, etc. to complete the projects. We believe in being an active and engaged in the communities we are in, and are in for the long term.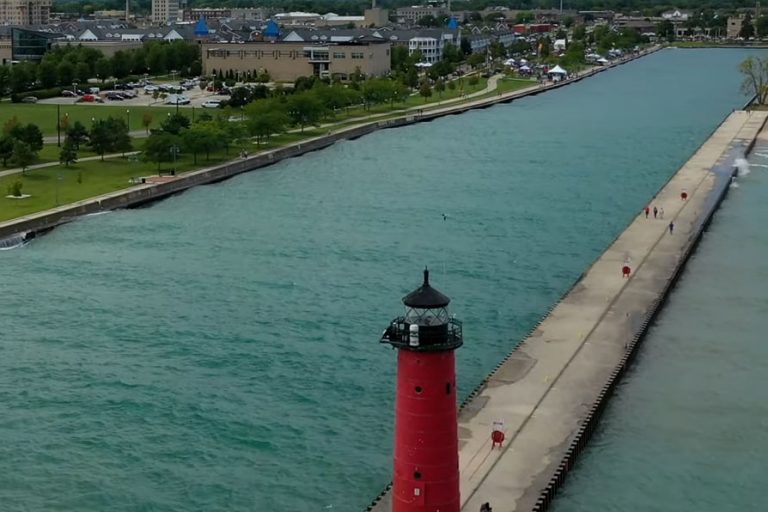 Historical downtown Kenosha, has tangible fixed assets that will endure the test of time. Attributes such as; Lake Michigan, with a new $30 Million boat harbor, 2 historical Lighthouses, long scenic piers, fishing charters and a thriving boating community. Unique features that create a special place! The historic streetcar system, which takes over 65,000 riders per year thru-out the downtown, and connects the lakefront to the Metra rail line. The metra Station serves Chicago and the north shore of Illinois. The small, relatively condensed downtown has a rich & colorful history. It is home to such well known firms as; Jockey International, Snap-On, Uline, and the birthplace of Simmons Mattress, American Motors, and many others. Clovis Point has worked aggressively over the last 18 years, to save unique historical buildings from the wrecking ball, and bring them back to life, so hopefully they will endure for many generations to come.
Today's Downtown Kenosha, is the recipient of the growing trend of Urbanization, with baby boomers returning to their downtown roots, and millennials desire for walk ability and participative things to do! The historic downtown boast unique shopping boutiques, micro breweries, a variety of tasty restaurants, lively cafe's, live community theatre, musical venues, warm coffee houses, etc. Most downtown businesses are owner operated.
The lakefront setting is ideal for a wide variety of activities and events. Activities such as; Wisconsin Marathon, Taste of Wisconsin, (which drew over 41,000 participants), Easter Hopp, Ice sculpture festivals, Grill games, Restaurant week, multiple car shows, and yes, even, Cheese-A-Palooza! (It is Wisconsin after all!) These activities, along with the four museums, and renowned historical streetcar, attract visitors from around the globe. In fact, tourism in the Kenosha County accounted for $228 Million in spending in 2018!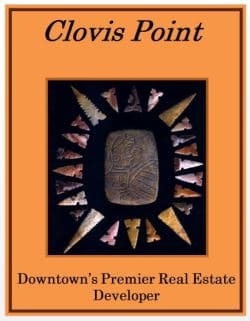 Clovis Point is unique, in that we can not only assist you in finding the ideal location for your business, but we can custom design and build out your space. We work hand in hand with our clients utilizing local architects, to design the right space. We act as our own general contractor, yet utilize local trades and business in our contraction, most of which are family owned. We believe in turning our $$$ over several times within the community, by hiring and purchasing locally. If we cannot offer you the right space, we will and have, introduced tenants to other property owners that may have the best fit for their particular requirements. We truly exhibit our philosophy that we want your business to be successful, whether you locate in one of our properties or elsewhere downtown. A active and vibrant downtown helps all businesses, as a high tide "lifts all boats".