Clovis Point LLC
For Sale
Clovis Point LLC is a Real Estate Investment, Development, and Management firm with focused real estate portfolios, one of which is located in Downtown Kenosha, located along the Lake Michigan shore between Chicago & Milwaukee.
---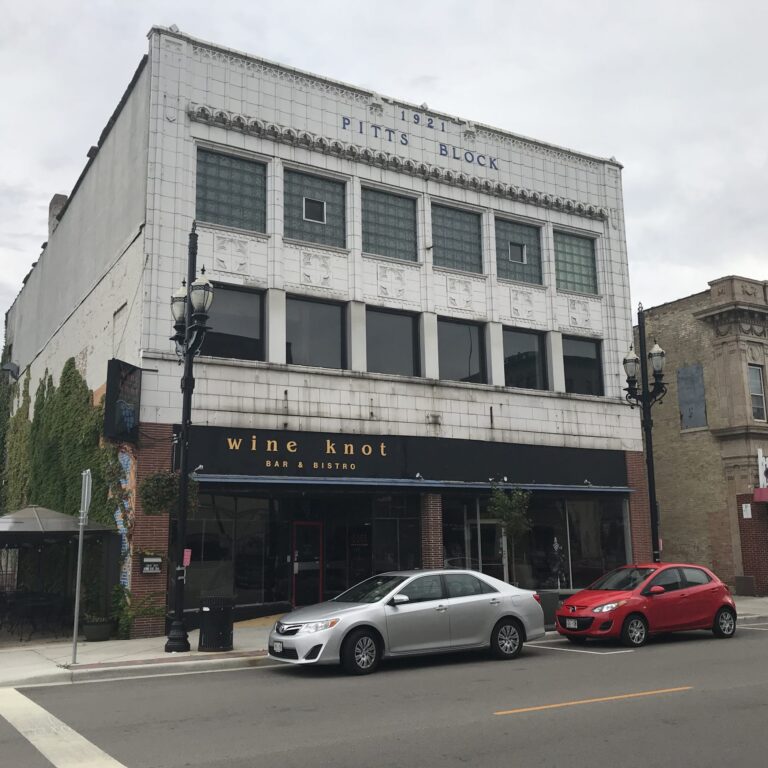 Trolley Square
5611 6th Ave. – Kenosha, WI 53140
Property Details
Property Details
Price: $995,000
Address: 5611 6th Ave, Kenosha, WI 53140
Description: This charming building is located on the main "X" intersection of the Lakefront Downtown. The historic Streetcar stops and passes out front.  Outdoor patio ideal for restaurant dining. One of a kind, White Terra Cotta facade, give the building great visibility.  The 1st floor has been 100% renovated with all new electric, HVAC systems, hardwood floors, large restrooms, high ceilings, etc.  The upper two floors are open and would make great urban apartments, or owner-occupied living, with views of the lake & harbor.  Free public parking is adjacent to the building on the east, and 3 other public parking lots are within 1 block.  This center of town location is right in the middle of tall the downtown events, marathons, parades, snow festivals, car shows, etc. You won't find another building with such a great location and features, at a great price!
3 story brick with terra cotta facade
1st floor commercial
Upper floors open
Can be built out as residential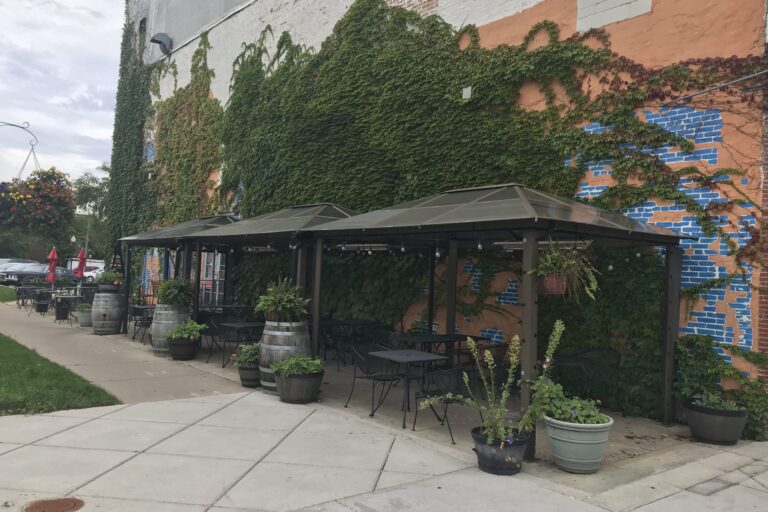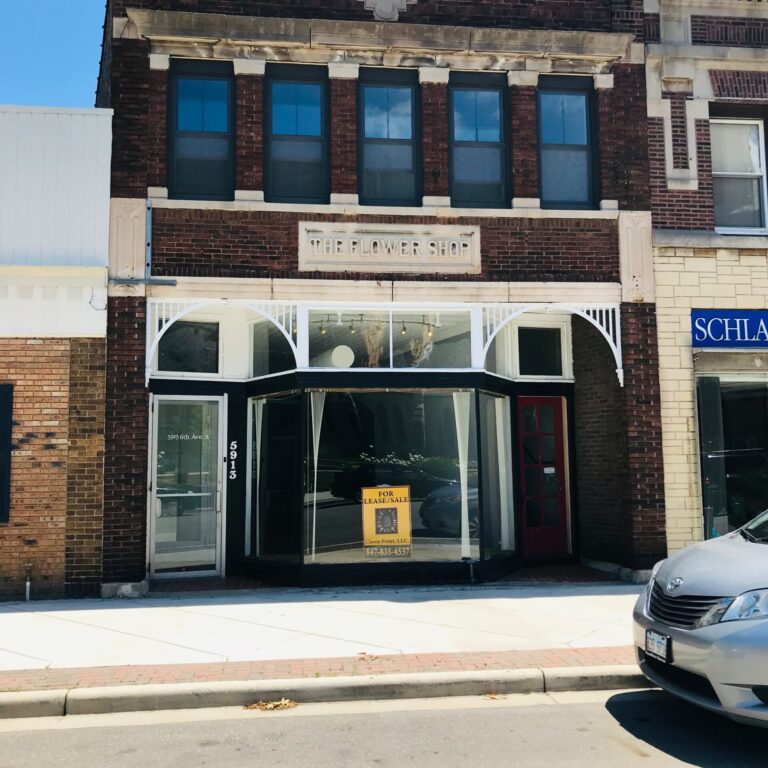 The Flower Shop
5913 6th Ave. "A" – Kenosha, WI 53140
Property Details
Property Details
Price: $490,000
Address: 5913 6th Ave. "A" – Kenosha, WI 53140
Description: Charming vintage exterior with updated interior. Built in 1912, the location of this building is on Main Street. The building has wonderful views of Library Park and the floral gardens. The 1st floor has been 1005 renovated, with all new heating & air conditioning, a large unisex restroom, hardwood floors, tin ceiling, spiral ductwork, a kitchenette, and lots of storefront windows in both front & rear of space. There is also a small private office. There is lots of dry storage on the lower level, with easy access to wide stairwell. Lots of on-street parking, and only 1 block to free public parking, 3 blocks to historical Streetcar stop with service to Metra, and central bus transportation. Residential 2nd floor was 2 2bedroom units, now combined into one. New HVAC, in-unit washer & dryer, lots of closets, and front & rear stairwell exits. Large open skylight area. Other features are typical of an older apartment.
2 Story Brick
Commerical 1st Floor
Residential 2nd Floor
Full lower level with large easy access stairwell
Front and rear entrances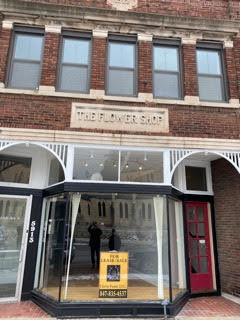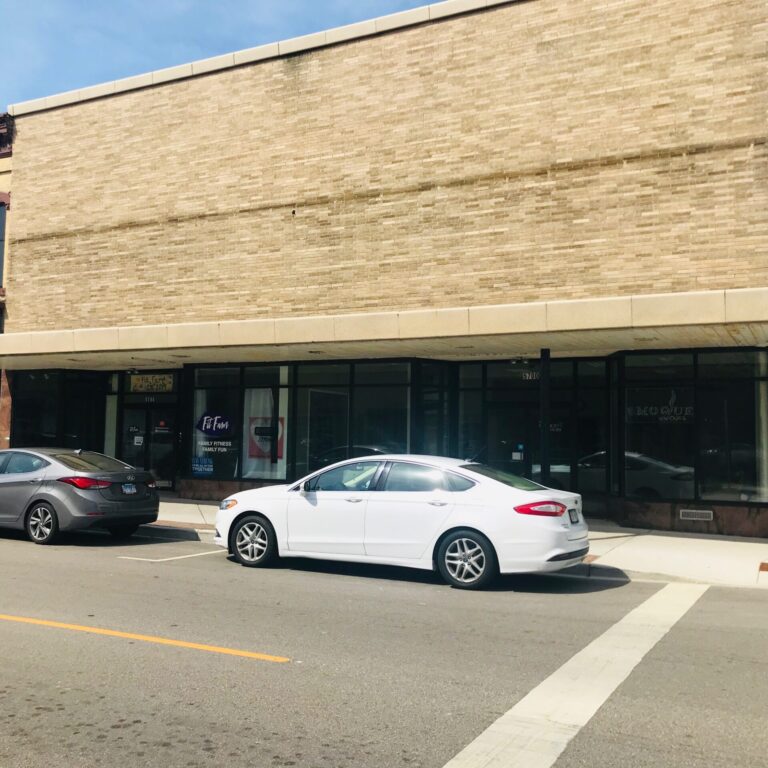 Kenosha Classic
5700 6th Ave. – Kenosha, WI 53140
Property Details
Property Details
Price: $695,000
Address: 5700 6th Ave. – Kenosha, WI 53140
Description: This building, when acquired, had been vacant for 19 years! It was a former Woolworth's large department store. The building was transformed by installing all-new storefront windows and glass, along with adding additional glass windows along the north facade. This let in tremendous natural light. The extensive tenant build-out, was specifically for the U.S. Census Bureau, with 7,000 sq. ft of new oak floors, three new high-efficiency heating & air conditioning systems, four new ADA bathrooms, all new electric, fire section, and server room, energy effect lighting, etc. The U.S. Census Bureau had over 1,150 temporary employees trained and supervised from the location. The design was done to incorporate "post-use" applications so that after U. S. Census Bureau was done, the space could be converted into 3 smaller retail, office spaces, each with its own HVAC, bathroom, street entrances, etc.
Lively corner location
Near busy shops and restaurants