5819 6th Ave.
Kenosha, WI 53140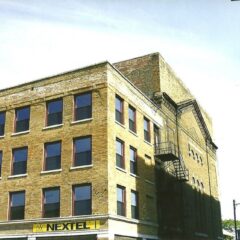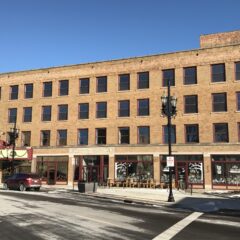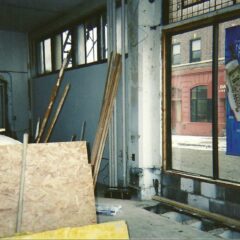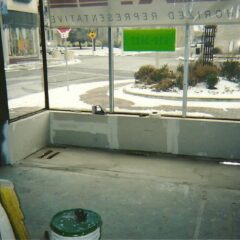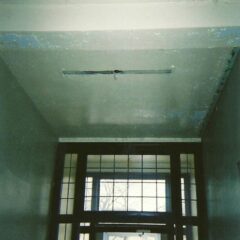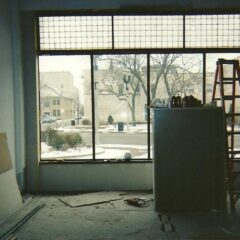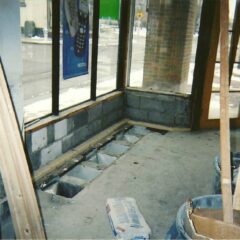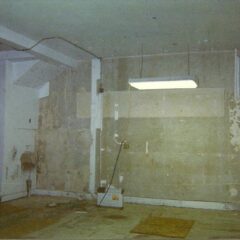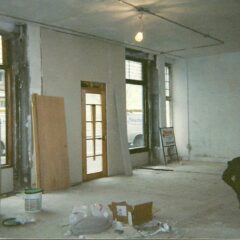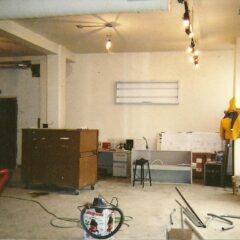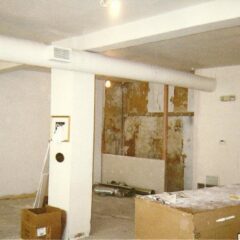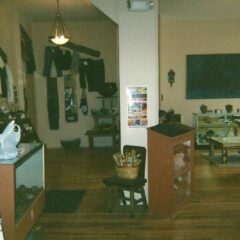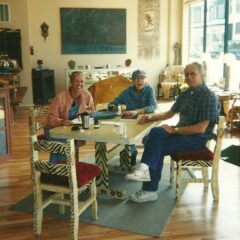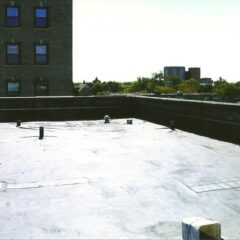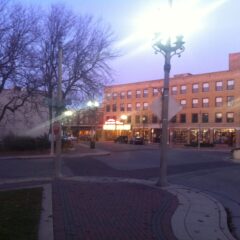 AT A GLANCE:
This local historical landmark building built in 1922, with over 28,000 sq. ft. is rich in kenosha history! It has 4 stores, with retail along 6th ave, the mothballed theatre in rear, and wide open spaces, on the 2nd, 3rd, & 4th floors. It has ample public parking in the rear, and great storefront presence on main street. (6th ave).
PROJECT SUMMARY:
When acquired, this vacant building, which could not even find a buyer, even at a recent Sheriff's Auction sale, was home to hundreds of pigeons. Many windows were broken, and missing, the roof leaking, pigeons nesting and flying thru out. It was awaiting the wrecking ball. It had gone thru an unsuccessful attempt to renovate and reopen the movie theatre, but had closed in the 1990's.
Once acquired, numerous code violations from the previous owner had to be corrected. The storefront, was converted into three (3) new storefronts, each with it's own Heating and air conditioning, new oak floors, new electric, ADA bathroom, and street entrance. New 1920's vintage lighting was installed. On the exterior, Fifty-eight (58) new thermo-pane double hung windows in a maroon color to match the marquee, were installed. The roof was repaired, and the cornice and fire escapes repaired.
The building came back to life with 3 boutique shops, and "the lights were on again". A special mention goes out to Bridgit from Peacetree Originals, (now located on 7th ave) as she was the 1st to commit to locating her business there when it still housed the pigeons! The movie theatre marquee was repaired and operational again. The 2nd, 3rd, & 4th floors, were gutted, to await a future use. The demo & clean up of this site, was the most expensive of all of the Kenosha projects.
CLOVIS POINT, LLC ROLE:
Owner, Developer
CURRENT USE & AVAILABILITY:
The building was sold to the Heim family, who opened the Downtown Toy Store. It was also home to Scoops Ice Cream! They continued to improve the building with new storefront doors and windows, and both the Heims were very active in the downtown community!
In 2016, the building was purchased by Alex Kudma, who is planning to convert the back half theatre into a live performance venue, a video production company; Backyard Dream Studios, and Eisley Creative Co. a local video production company. On the 2nd floor is an "awesome" co-worker space, where you can work hourly, weekly, or monthly.  Downtown's only co-working space, it is a terrific cost-effective option for budding entrepreneurs! Elsie Mae's Canning and Pies occupies the corner storefront.
HISTORY OF THE KENOSHA MAIN STREET BUILDING:
This local landmark building, was built in 1922, as an extremely large theatre venue, with offices in the upper floors.